Innovative Quantum school is the first STEM School in our region, which was created on the best practices of the best schools in the world.
Science
Engineering
Linguistics
Mathematics
Humanities and Art
The school's academic program is the main reason why people decide to choose Quantum STEM. Quantum STEM Curriculum is a symbiosis of internationally recognized programs that are combined with state ones. The program that is based on the school's values, universal skills and competencies that are developed throughout the child's education at our school. The school's academic program is divided into 3 units: Quantum Primary, Quantum Middle and Quantum High.
At the primary level, in addition to general education subjects there are science and mathematics subjects based on the Cambridge and State Educational Standards programs that are taught using the Singaporean methodology, a special feature of which is the Concrete-Pictorial-Abstract (CPA) approach used in teaching. It is a highly effective teaching approach that develops students' deep and lasting understanding of mathematics and science.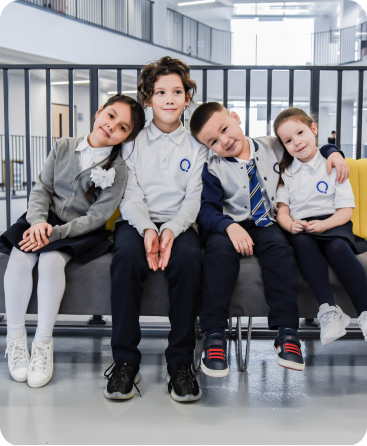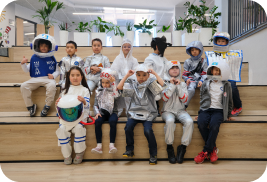 Our school directly cooperates with the leading Singaporean publishing house Marshall Cavendish, represented in 80 countries, which gives us access to educational platforms, interactive digital textbooks, and constant methodological and technical support for teachers. Singapore Science lessons are accompanied by laboratory work to instill in students an interest in science from an early age, as well as prepare them for the more advanced curriculum that awaits them in high school.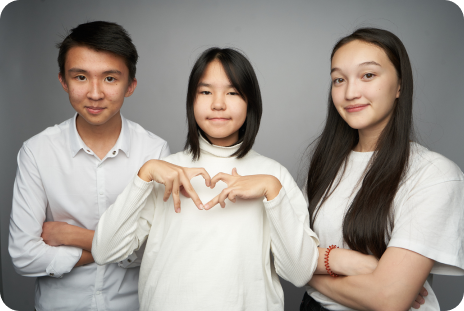 At the secondary level of school, in addition to general education subjects, a number of science and mathematics disciplines are taught based on the Cambridge programs, which combine in-depth study of subjects with the development of fundamental academic skills, conceptual understanding, as well as higher developed thinking skills: problem solving, critical thinking, independent research, argumentation and teamwork. These are transferable skills that will last a lifetime, preparing students for the transition to upper-level learning. Upon finishing the 9th grade, students, in addition to state exams, have the opportunity to take IGCSE exams from the University of Cambridge. 
At the senior level of the school, in addition to general education subjects, disciplines of the natural and mathematical cycle are taught according to the A-Level and Advanced Placement programs according to the profile chosen by the student: physics&chemistry or chemistry&biology. The purpose of this program is to prepare students for further study at a higher educational institution according to their chosen profile or specialty. Upon finishing the 11th grade, in addition to state exams, students are offered to take international Advanced Placement and A-Level exams. Having successfully passed these exams, Quantum STEM School graduates have the opportunity to enter the most prestigious Universities of the world.